One of the most effective ways to attract customers is through content marketing? But what is content marketing? And how do you do it effectively?
Let's look really closely at content marketing and break down what makes it such a powerful way to attract – and keep – customers.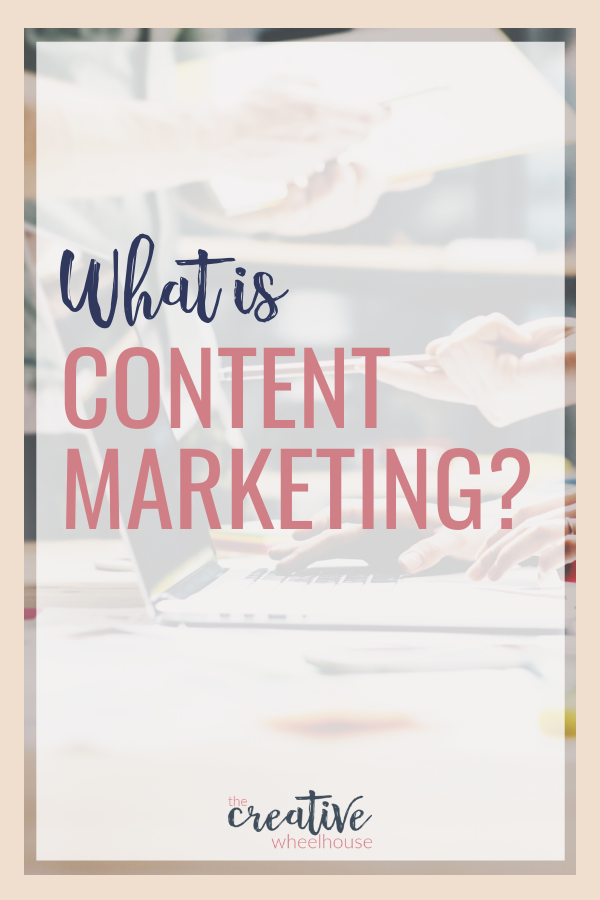 What Is Content Marketing?
The most reliable place in which to refer for this question is the official Content Marketing Institute. According to the CMI, content marketing is defined like this.
Content marketing is a strategic marketing approach focused on creating and distributing valuable, relevant, and consistent content to attract and retain a clearly defined audience — and, ultimately, to drive profitable customer action.
Did you get that? Let's break it down into simpler terms. There are two main parts of content marketing – the content and the marketing.
Content – Anything That Communicates A Message
Content can refer to anything that has a message. This is a very vague and all-encompassing term. All of these things are different types of content:
Videos
Tweets
Instagram Photos
Blog Posts
Newsletters
Advertisements
Flyers
Thanks to the huge power of Google and social media, when most people hear the phrase "content marketing" they think of just blog posts and social media messages. But it can mean so much more.
Marketing – The Method By Which the Message is Communicated
Marketing is an even vaguer and larger umbrella term. Sometimes, marketing involves advertising, sometimes it involves a logo or package design.
Marketers are professionals at understanding the brand's image and communicating this message to customers. How they communicate this message is where marketers begin to divide into different niches and focus areas, such as:
Content Marketing
Product Marketing
Direct Marketing
Internal Marketing
Event Marketing
This post will explore just content marketing.
Content marketing is using content such as videos and articles to share a brand's message with customers.
How to Use Content Marketing As A Small Business
When you finally discover how to leverage content marketing, you will finally be able to share high-quality pieces of content with your customers that they enjoy. And when people enjoy interacting with your brand, they will be more loyal and more likely to tell their friends about you.
There are 3 super-important things to remember as you begin embarking in content marketing. These things will help your content stand out and actually help people find – and stick with – your business.
#1 Share High-Quality Content
The most important part of content marketing is sharing information that your customers enjoy and care about. Word of mouth marketing is still the most valuable and effective form of marketing. Thanks to social media, people aren't just telling others about your business. They are sharing it on Facebook, Twitter, and Pinterest, where hundreds of others will see it too.
You need to create content that people want to click on and share with their friends.
Create articles on your website that are thorough and answer all their questions. Include answers to frequently asked questions (FAQs). Become a trusted authority in your niche.
#2 Build a Community
You want a subscribed audience, not one that just shops and leaves. You can do this by creating a dedicated community around your brand/product on social media or by creating content that people refer to when they have questions.
Your dedicated community will be your most vocal advocates, sending more customers your way.
How do you build a community? By interacting on social media and encouraging themes or lifestyles that reflect your brand. For example, Chobani built a dedicated community on social media and quickly became the largest Greek yogurt brand, seemingly out of nowhere.
All they did was share recipes and mix-in ideas for their yogurts and reshare whenever people created their own recipes/ideas too.
Another fantastic example is Perfect Keto. They sell Keto supplements, but their blog is a wealth of reliable information that frequently ranks at the tops of search engines. Then, as people learn detailed information about the keto diet, they are more likely to buy their products.
#3 Define Your Goals and Measure Them
Finally, it's vital that you write down your goals and create a way to measure them. That way, you can actually see what works with your audience and what doesn't.
Here are some common content marketing goals:
Increase impressions and pageviews from search engines
Increase Social media interactions
Increase Website traffic
Keep in mind that when you begin submitting new content to Google, it will take a few months to see results.
Blog Posts Play A Vital Role in Content Marketing
Blog posts play just as vital – if not slightly more important – role in content marketing. This is all thanks to search engine optimization (SEO) and indexing.
When you create blog content, you are increasing your chances of people finding your site when they are in search of finding answers to their questions. And if they click your article and it gives them the answer they are looking for, they will be more likely to buy your products.
Whereas social media posts are stale and ignored after a few days, blog posts stay indexed in Google for years. Yes, the rankings in Google do change from month to month, and SEO is a very competitive field. But if you focus on it and create lots of content that ranks, you will be more likely to attract an engaged audience that wants what you have.
Hire Content Marketers That Know How to Reach Your Audience
There you have it! Do you know what content marketing is now? Yes, it's a lot to grasp and pretty difficult to explain concisely in one article. However, after you begin to understand it and use it correctly, it can do amazing things for your business.
This is a very specialized field. If you are a small business owner, chances are you wear many hats and have no time to change them. And attempting to master content marketing when you have a bunch of other things on your mind could feel overwhelming.
It's important to rely on someone experienced and reliable that has a focus on content marketing and the evolving field of SEO.
Contact us today. We would love to discuss your contact marketing goals and create an actionable plan to help you reach your goals.
One less thing for you to worry about! Let us handle the content marketing, it's what we do.